About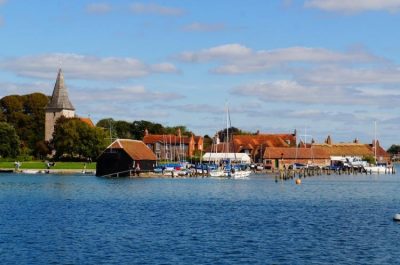 Welcome to Chichester Harbour Water Tours
We are the oldest and the original harbour tour company operating from Itchenor.
The company was started by Peter Adams around 1986. Peter fled from Rhodesia with his family during the troubled times in Africa. He found himself working for the then harbour master Commander Ian Mackie. It struck Peter that people would love to see the Chichester Harbour from the water, so he set about finding a boat suitable boat to do the job. With the harbour master's help, Wingate 1 was conceived. She was a converted naval pinnace and served Peter well. He even took her across to France one winter and allegedly got stuck in the ice in a French canal and had to wait for the spring thaw. He was a real character!
Wingate 1 was joined by Wingate 11 and by mid 1990s both boats were running flat out all summer. Finally Wingate 111 was bought around the end of the millennium and the first Wingate was sold on to a new life on inland waterways.
Adam Shaw took over the business in 2004. His background was of a fishing nature, he runs 2 charter boats , a commercial fishing boat and as of 2004, Chichester Harbour Water Tours.
He is passionate about the harbour and its surrounding area and enjoys introducing new people to its beautiful vistas and scenery. He tends to run the fishing trip side of the business with Warrick the chief skipper operating the harbour tours.