Our Boats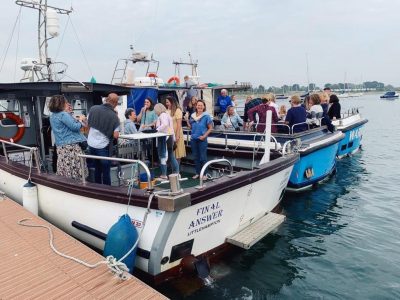 Here at Chichester Harbour Water Tours and Something Fishy, we have 3 boats that we can use for our trips. Shaw Thing 11, Final Answer and Warrior.
Shaw thing 11 is primarily used for our harbour tours and seal trips. We have seating for 12 people and we are adding a roof for some shelter on those rainy days.
Adam has owned her for 28years, she was brought the day his daughter was born so has a lot of sentimental value!!
This boat is perfect for our trips and tours, we can't wait to welcome you on board soon!